Air Quality and occupancy analytics
Insights
Protect occupant health and increase the effectiveness of your buildings.
Yanzi Insights is an analytics and dashboard tool that provides plug-and-play business insights based on collected data. Insights include analytics for occupancy, health, and standards compliance. Live dashboards engage building occupants and increase building value.
Schedule a demo
Returning to the office
In the post-Covid world, buildings will be seen as a first line of defense against disease. A healthy building will go from a "nice to have" to a competitive, "must have."
Yanzi is currently receiving many questions and requests in regards to how we can help with ensuring a safe return to the workplace. We have decided to make a number of features available for free until august.
The social distancing dashboard alerts staff of crowded areas.
Set attendance limits on zones.
Send out configurable alerts when limits are exceeded.
Workspaces can be marked off-limits for a safety period after use.
The Knowledge Advantage
Insights allow you to protect the health of your most important assets — your employees.
Real-time Indoor Air Quality monitoring enables you to proactively address issues before your occupants notice. Based on Yanzi's professional-grade sensors we deliver an immediate understanding of air quality and hazards.
People are more productive and show better problem-solving skills when air quality is high.
Data-driven Optimization
Optimize your spaces with data from your Yanzi sensors and increase efficiency and occupant satisfaction.
Insights make it easy to identify under- or over-utilized spaces in your building, allowing you to meet the expectations of the occupants and lower cost.
50% of desks in open seating environments are rarely or never used.
Hit the ground running with Discover
Yanzi Discover is a packaged smart office solution.
Made complete with Yanzi Insights.
Read More...
Live maps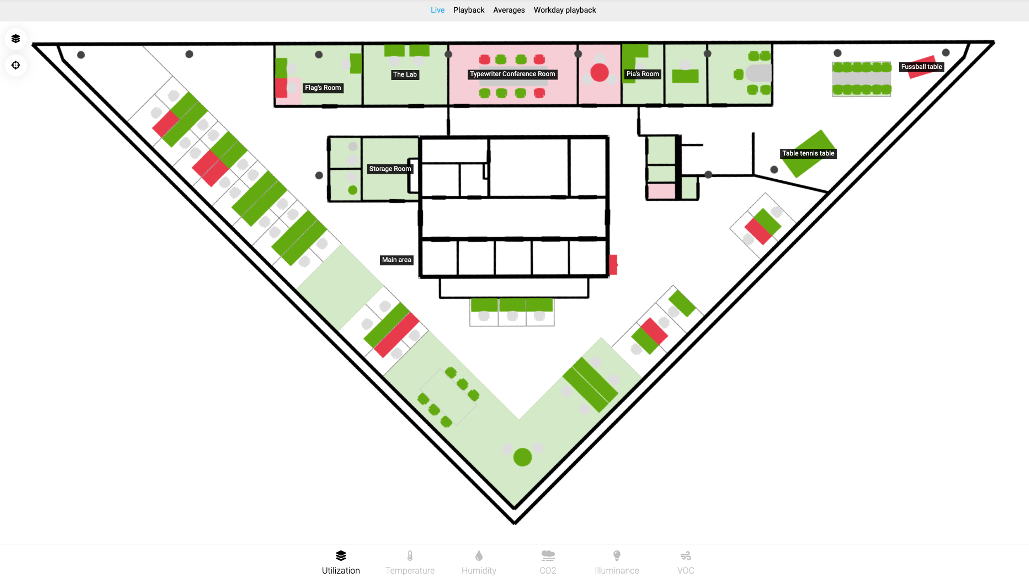 Find available workspaces or collaboration areas, visualize indoor air quality in real-time, or go back in time and investigate historical data.
Maps can be used to visualize data such as utilization, temperature, humidity, CO2, Illuminance and VOC.
---
Powerful analytics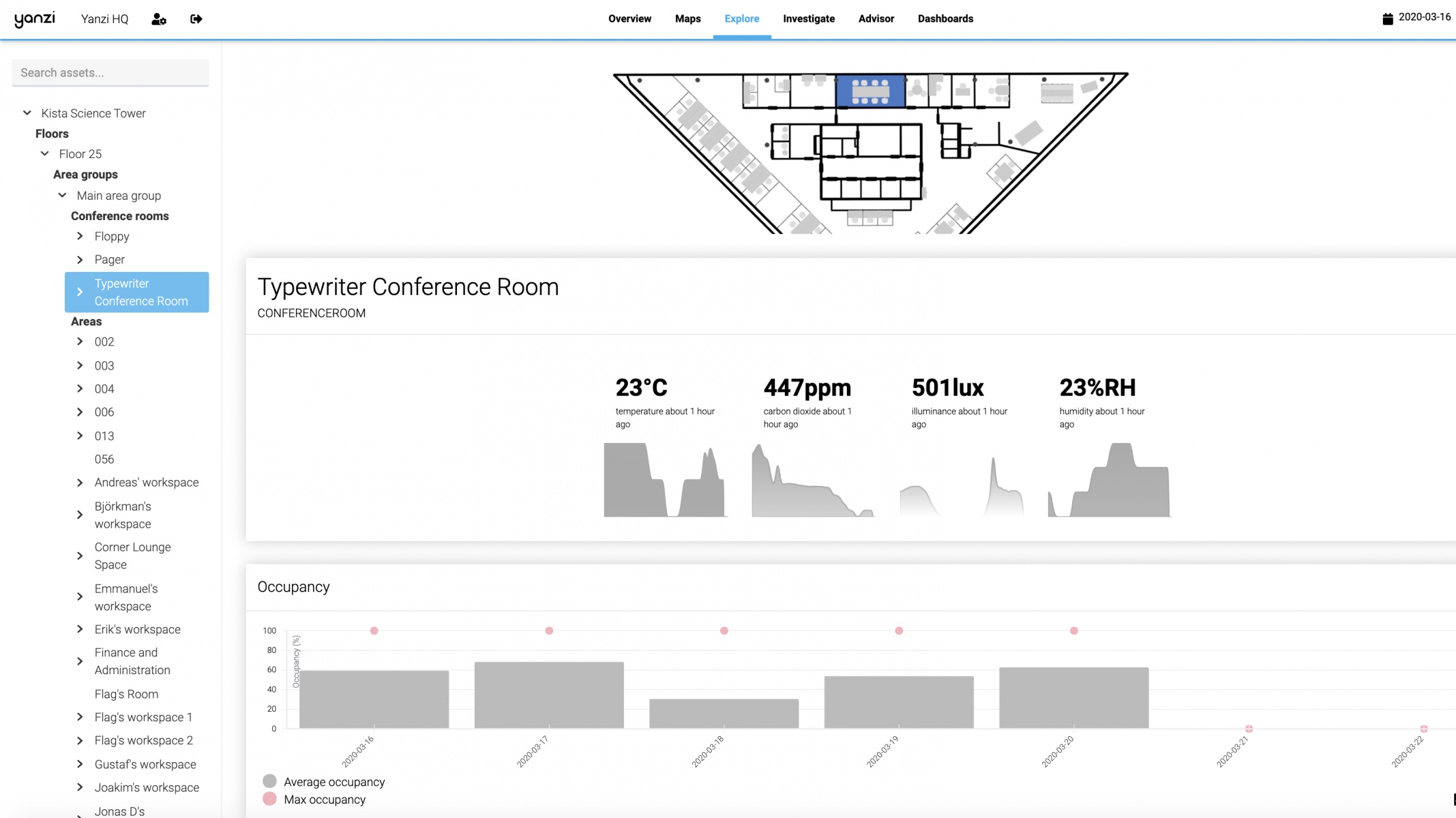 Explore your building, nail down underperforming assets and compare trends over time. 
Need to compile a report or take your analysis further with your favorite data cruncher? No problem -  graphs can easily be exported to images or CSV!
---
Dashboard & kiosk mode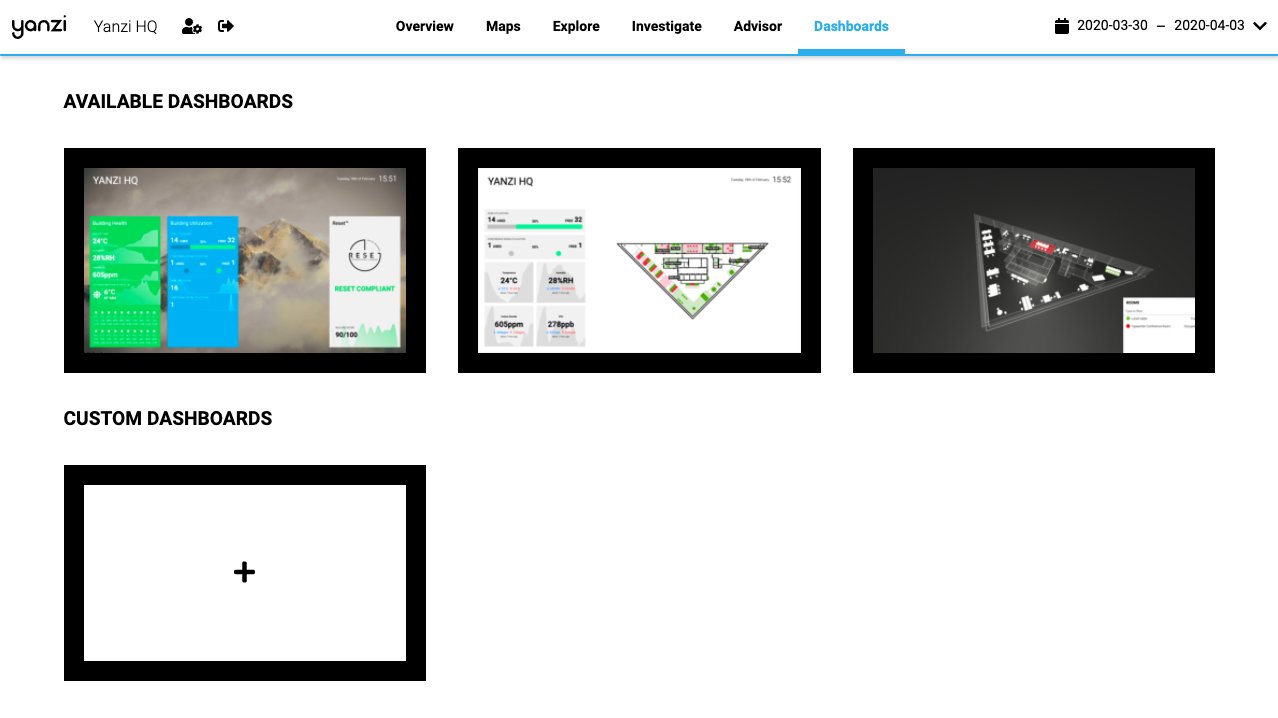 Use our dashboard templates and be up and running minutes after installation. You'll get interactive high-performance dashboards that run on any modern browser.
Dashboard editor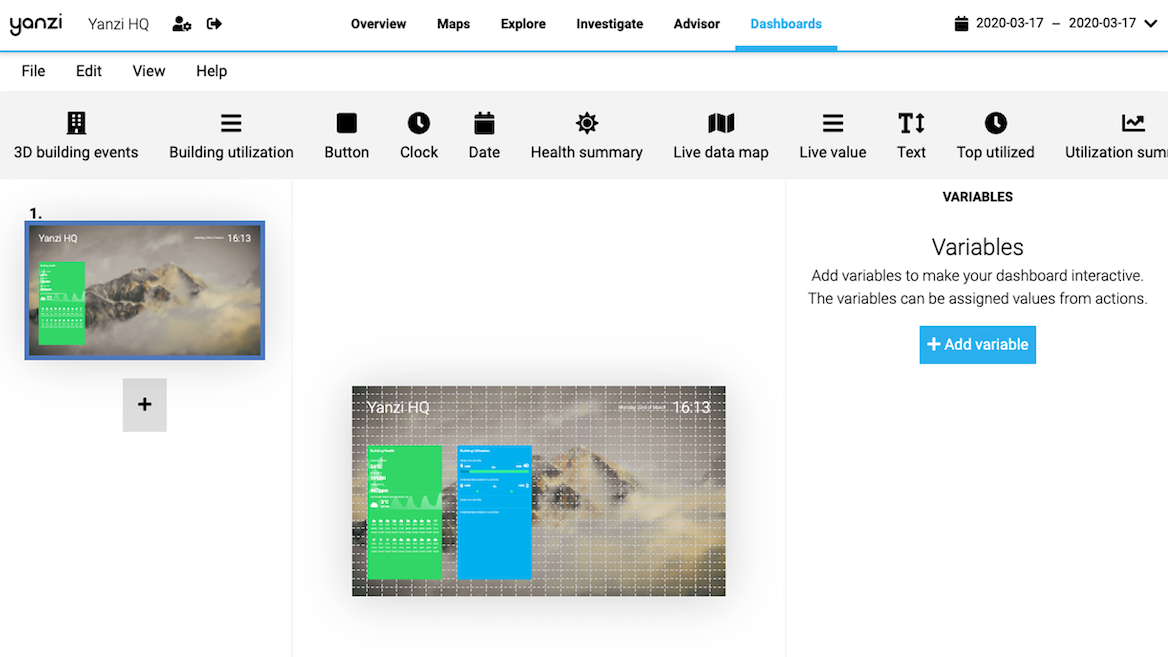 Every use case is unique. Insights therefore includes a powerful dashboard editor that enables you to put together the information that matters to your tenants.